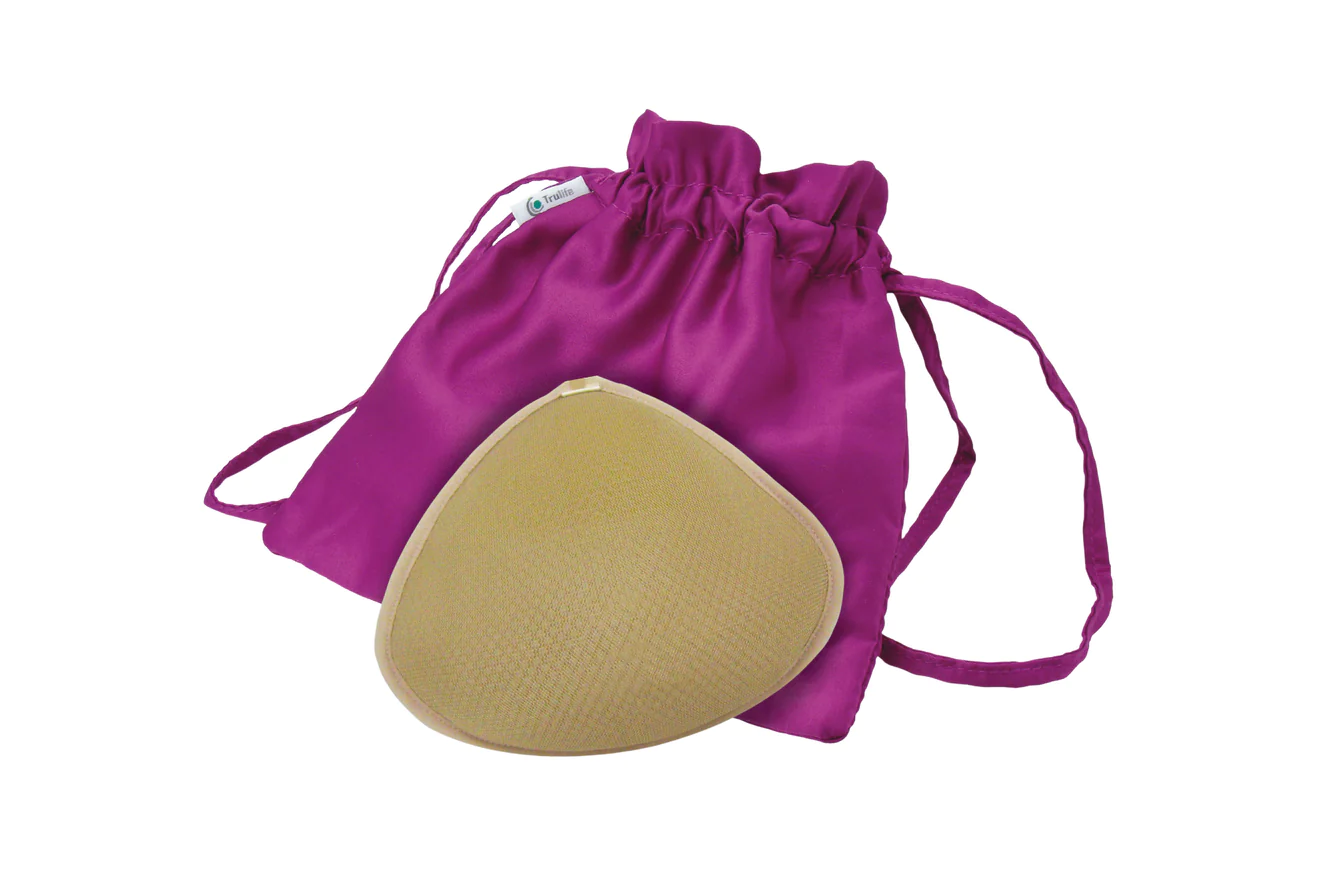 Trulife swim forms are ideal for all water activities. They retain their shape in and out of water. They can be used in chlorinated and salt water.
ActiveFlow is the newest concept in active lifestyle breast form design. The perfect
combination of beads and moulded spacer fabric provide a flattering, natural profile, whether active or lying down.
Popular for all activities including swimming and jogging
Lightweight monoprene beads do not absorb water and dry quickly
The beads also move and flatten when sunbathing
Shape: Symmetrical Triangle
Sizes: 1-14